Hair Care & Styling Products
O&M
Clean kind colour
One of the first haircare companies in the world to produce professional-grade Ammonia, PPD and Resorcinol-free permanent hair colour, O&M is serious about low-chemical solutions for today's conscious clients and commitment stylist.

Angel en Provence
This range is totally unique with the pursuit of the most pure and natural ingredients along with an environmentally conscious concept.
Using advanced micro-molecule extraction technology to break down plant essence to micro molecules allows for deeper penetration and absorption.
Provence is specifically formulated to be gentle and effective creating dazzling results for all hair types. Luxuriously formulated based on fusing a harmonious blend of technology, purist forms of essential oils and plant extracts.
Brielil
Continuous innovation means Brielil can offer new and cutting edge formulas leading the market place with innovation. None of these products are tested on animals.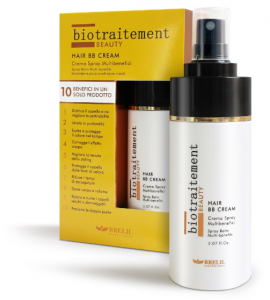 Hanz de Fuko
Hanz De Fuko was born in the heart of San Francisco's Mission District. The concept was to create amazing, one of a kind hair care products that would serve as a wonderful testament to the artist in all of us. The product is about having fun, living your purpose and staying true to oneself. To view things outside of their common usefulness and see if they can be reworked, re-invented or redefined.